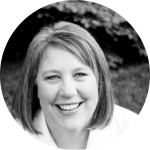 President, Executive Director
Tammy McMahan has been a passionate and joyful disciple of Jesus since childhood, with a deep love for the Lord and all people that has infused her life and ministry. Wife to her college best friend Mark, and mom to five grown children, Tammy has poured her hunger and delight for God's Word into teaching and writing Bible studies for women, children and families for more than two decades. Beginning in 2010, the uniquely age-graded inductive Sword Study series that she wrote impacted families across the nation and led to a new mission for Tammy's whole family. In applying the Sword Study lessons on Ruth, Mark and Tammy realized that the Lord desired them to share the same abundant love and care that they had received through salvation and adoption as God's children with modern day "orphans and widows" (James 1:27). As a result, their 20th through 22nd foster children are currently thriving in their home outside of Chicago. The experience of fostering sibling groups inspired the creation of The Ruth Project to support other families in fostering multiple siblings in obedience to God's Word and alliance with His heart for "the least of these" (Matt.25:34-46).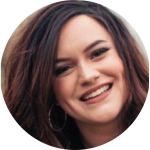 Caroline Freeman is a passionate follower of Jesus, and desires to be His hands and feet wherever she goes. She is active in many roles in her church, including the worship team, children's ministry, and homeless ministry, Her biggest responsibility is found in raising the next generation of disciples in her own family. She and her husband of 6 years, Ben, live in a small Ohio town with their three children.
Kellie and her husband Dwight live on a farm in Southwest Ohio and Kellie raises Goldendoodle puppies. Our four children are the ages of 21 through 24. They are grown but they seem to cycle back home occasionally. They adopted two of their children from Ethiopia over 14 years ago. Kellie has begun the process of becoming a CASA volunteer and she is also studying to be a special advocate for children with IEPs. Kellie and Dwight have worked for over 20 years in the AWANA clubs at their church. She is humbly honored with the privilege to continue to serve the Lord and minister to children and families through the Ruth Project.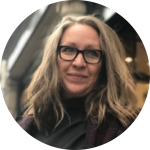 Joanna is an occupational therapist in the school system that has seen first hand some of the struggles foster children have both in school and in the home. More importantly, she is a mother of four boys and wife to a Worship Pastor at her local church. Her heart to love families of all kinds has led to many volunteering opportunities from homeless families, food pantries, and now this opportunity to support and educate foster families.
Debbie Sommers' roots are in Elgin, a Chicago suburb, where she has lived her entire life. She has three grown daughters and a dearly loved grandson with a second due this September! While Debbie grew up with a catholic education, she accepted Christ as her personal savior in the early 2000's while living through a difficult part of her life. Since becoming a Believer, Debbie has pursued Christ in all areas of her life and has gracefully led her business, Lakeview Precision Machining, with the guidance of Christ's wisdom. Her life verse is 2 Corinthians 5:17, "Therefore, if anyone is in Christ, he is a new creation. The old has passed away; behold, the new has come."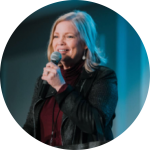 Lynne Tellschow joined The Ruth Project board with great anticipation that God is doing a new thing that is marvelous in our eyes! As the Director for Harvest Women on the Elgin campus, Lynne led her women through the Sword study book of Ruth and was excited when Tammy, (the study author) developed a vision to care for foster sibling units. Lynne brings her heart for the marginalized and her 16 years of ministry experience at Harvest Bible Chapel to The Ruth Project. Prior to her staff position at the church, Lynne served in various Human Resource roles for 13 years at Kraft Foodservice, Inc and Rust-Oleum Corporation, and completed her M.B.A. from Loyola University in Chicago. She and her husband, Larry live in Sleepy Hollow, IL and enjoy spending time with their three grown kids and respective spouses every chance they get!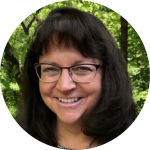 Kristy and her husband Eric reside in the countryside of east central Indiana, where they have raised their four lovely daughters and currently, two playful pups. Kristy set aside her ICU nursing career and has been home educating her dear daughters since 2001. Her heart's work to bless children and families over the past several years include hosting baby showers for the local crisis pregnancy center and serving as director of a Home Education Cooperative. Kristy has first-hand experience of how ministering to the orphan can impact a life through her parent's adoption of her two younger brothers from Jamaica. She is humbly honored with the privilege to continue to serve the Lord and minister to children and families through the Ruth Project.